I'll HELP YOU IMPROVE AND PERFECT YOUR
ENGLISH
OR
SPANISH
SO YOU CAN TAKE YOUR CAREER TO THE NEXT LEVEL
In order to learn a language you don't need to go to class for years, or study big text books.
All you need is to understand and practice the key structural features of the language, especially those that are the most different from your own language.
And that is possible!
Before I started the classes I had some basic understanding of Spanish but was lacking grammatical structure and mainly because of that – confidence to speak. I felt very insecure and avoided talking in Spanish, which meant minimal progress and feeling even more insecure and confused.
I had heard excellent reviews from former students and after a skype conversation with Aridane, I knew this was exactly what I was looking for.

The classes are objective-based and very adaptable/flexible, they focus on the areas which you do need more work on instead of following a strict pre-defined curriculum. I think that allows you to make the most of them."
"The biggest improvement and I believe most important step in learning any language, was that I overcame the fear of speaking and started taking advantage of every opportunity to practice.
What helped me get there was receiving a solid grammar structure, on which I could build up with vocabulary, as well as Aridane's friendly and re-assuring but also challenging when needed approach.
I find Aridane's interactive ways of communication very useful and practical and I like the way she delivers complex information into simple, short and very well structured sessions."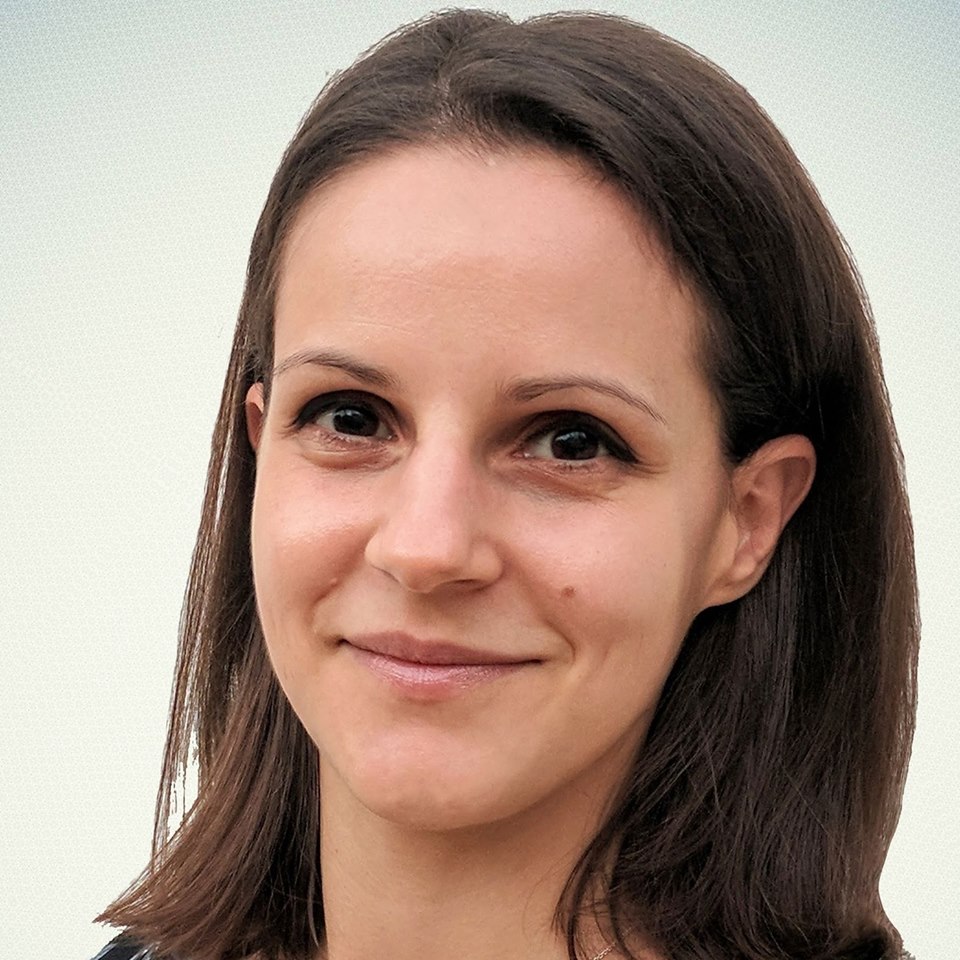 Yana Marinova
Head of BO Operations & Client Services at Tier1FX
Would you like to feel confident with what you type in an email and the wording you use?
Talk to your collegues at work, be able to participate in meetings?
Or would you like to go to that interview knowing that whatever you're asked, you'll be able to answer correctly?
If you feel like you need to change your situation, you came to the right place, because I can help you get to where you want to be.
I'll help you feel more confident and prepared, so when you don't have me around, you have the necessary tools and skills to keep improving by yourself.
My name is Aridane Vilardaga, I have a degree in Anglo-Germanic Philology from the University of Barcelona and I am the creator of the program PONTE A HABLAR. You'll get access to over ten years of my experience in international companies, my experience as a teacher for renowned international companies and my own experience as a language student.
There's a way to learn effectively and I'm going to share it with you. My classes are straightforward and cut to the chase, you won't waste time with me. My goal is that you learn and become proficient as quickly as possible!
If this is what you need, I offer my program PONTE A HABLAR, it is proven to improve students' skills and help them master languages in a quick, efficient, and tailored way.
"I used to speak in such a weird way. I didn't conjugate verbs. I didn't know how to. All in infinitive and present tense. While trying to speak English I was thinking in Spanish and I couldn't translate my ideas.
Little by little I learned to think in the new language and remembered to use the correct tense before speaking.

It was like magic. Now, I know there is a past, present and future tense. Even if I speak slowly I do it so much better now.
I love how spontaneous Aridane is. She always corrects me while raising her hand. She doesn't let a single word slip. It's a real learning experience. Punctuality, effectiveness, results, all in one!"
"I was awful at conjugating verbs, I knew about individual words but I lacked the knowledge to use them together.
I felt frustrated because I always felt insecure and never knew if I was saying or writing things correctly.
Any question I had was solved right away, and thanks to the constant repetition you feel so much more confident when creating full sentences.
I confirmed it myself after only 10 lessons: I listened to a speech in English and I could understand almost all of it!!!"
Administrativa Transporte Internacional
Welcome to my program PONTE A HABLAR, and my complete teaching approach. Become part of the elite that speaks both English and Spanish, and start feeling comfortable with your Spanish skills.
Save time

by not studying things you're never going to need, get to the point, benefit from my experience, discover the most useful methods and put them in practice from the first day.
I'
ll show you the most effective and easy way to learn

formulas so you can start from there and start achieving your other professional goals.